January 28, 2020
Responding To: U.S.-China Relations in the Social Media Era
Be Cautious of Opening Pandora's Box with an Irresponsible Mouth
Ruihan Huang
Social media revolutionizes the way we communicate with one another and even plays an increasingly powerful role in public affairs and international relations nowadays. Compared with traditional media, social media, on the one hand, can deliver information more timely and broadly and thus provide governments and international leaders an efficient and effective tool to get closer to the public and to explain their goals and policies; on the other hand, delivering without necessary censorship would also make social media a platform with more fake news and hate speech, and thus trigger unnecessary conflict and hatred among the public and even threaten the world order and international relations. One example of is when President Trump called Kim Jong Un, the Supreme Leader of North Korea, Rocket Man on twitter in 2017. Only a short message worsened the stability and increased tensions in the Korean Peninsula and even motivated North Korea to consider this message as an "intolerable insult to the Korean people" and "a declaration of war."
I am not saying international leaders and diplomats could not use social media to deliver their attitudes and to explain their stances in international affairs. Actually, there are multiple good examples of using social media to strengthen and boost international relations. For example, by opening an account on Weibo, one of the most influential social media platforms in China, Kevin Rudd, the former Prime Minister of Australia, managed to explore an effective method to explain Australia's attitude toward some international issues, to strengthen the cooperation between Australia and China, and even to gain popularity among Chinese netizens.
From my perspective, one of the crucial and central problems for these influential people is to make the boundaries of delivering their speeches through social media clear and specific, especially toward international affairs. In other words, since most international leaders and diplomats represent not only themselves, but also the official organizations or countries they work for, there is no doubt that the public would view their speeches delivered in relatively unofficial channels as the attitudes of official organizations behind them. Therefore, these influential people should be conscious of their speeches in case of triggering unnecessary chaos. Surprisingly, as the most influential countries in the world, the United States and China adopt different approaches on social media in terms of international relations.
In China, it may be very rare for senior Chinese officials to open social media accounts, but this does not imply that the Chinese government fails to master social media to deliver information and attitudes to the public and also to collect public opinions. On the contrary, by opening official accounts of different government departments, the Chinese government manages to deliver speeches and attitudes toward some specific issues and respond to social problems in a timely manner, while maintaining an official stance. Since news and information released from official channels are backed by the Chinese government, this official information possesses more government credibility than the information released by individuals. However, it should be noted that most of the Chinese government's departments only open accounts on domestic social media, such as Weibo and WeChat, and seldom open accounts on overseas social media, like Twitter and Facebook. As a result, in regards to some rumors or false reports about China, the Chinese government cannot respond quickly to the news impacting China's international image and international relations negatively, and this gives rumors the opportunity to spread and mislead public opinion, even though the regular press conference of the Ministry of Foreign Affairs of China is held on a daily basis.
When it comes to the United States, there is another story. After President Trump came to power, he made Twitter one of his key speaking platforms. According to the New York Times, President Trump has tweeted more than 11,000 tweets over 33 months within his presidency, and more than half of his tweets aim to attack someone or something. He regularly takes to Twitter to lash out at his perceived enemies and even to blame U.S. allies. Also important news that should be sent from official channels, like imposing punitive tariffs on China, is instead first released by him. Since there are usually some mistakes of grammar in President Trump's tweets, it could be hard to say that the messages released by him are the collective decisions of the federal government. However, it is inevitable for the public to consider Trump's tweets as the federal government's real attitude. Just like the controversial tweet about Rocket Man mentioned above, other tweets by the President challenge and threaten the relationships between the United States and other countries. While President Trump can use Twitter as a method of responding to criticism in a timely manner, and getting closer to the public to shore up domestic support, the expense, like U.S. international relations, credibility, and international image, could be really costly.
Thus, the main problem of using social media to develop international relations for the government is how to balance authority, affinity, and timeliness. It may be feasible to learn from and combine the advantages of the two countries' methods of using social media to deliver important news and information. Specifically, by opening and operating accounts in popular and powerful social media platforms, the government can make full use of these channels to deliver important messages quickly and to respond to public opinion and questions officially. International leaders and diplomats can follow the official message to express their own attitudes and stances or further explain the news to gain more support and understandings from the public, but they should not be the source of important news, especially the news with huge impacts on international relations.
For now, it seems impossible to detect and delete all hate speech and fake news, and the worldwide problem of growing populism makes hatred become more intense and frequent. However this does not mean that international leaders and diplomats should not practice self-control over their own public speech. Especially nowadays, the world order is complicated and under great stress, and thus even social media may trigger the butterfly effect to ruin the delicate order. Therefore, please do not use an irresponsible mouth to open Pandora's box at will. Otherwise, everyone will bear the disastrous consequences.
---
Other Responses
Cathy Sun | January 31, 2020
Jiaqiao Xiang | January 30, 2020
John Rindone | January 29, 2020
Cole McFaul | January 29, 2020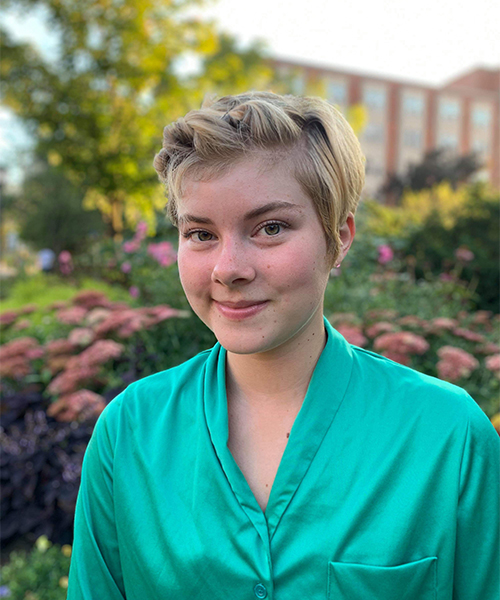 Victoria Reiter | January 29, 2020
Zhongming Yuan | January 29, 2020
Cindy Wang | January 28, 2020
Geng Zhao | January 28, 2020
Kimberley Nunez-Argueta | January 27, 2020
Yunfei Dai | January 27, 2020
Bryan Carapucci | January 27, 2020
---