January 29, 2020
Responding To: U.S.-China Relations in the Social Media Era
China and America's Social Media Paradox
John Rindone
On August 23, 2019, United States President Donald Trump "hereby ordered" American firms to "start looking for an alternative to China." Elaborating, President Trump contextualized his command by announcing an additional round of China tariffs then scheduled to take effect on October 1.
In the ensuing days, some commentators questioned the President's relative authority to make such a pronouncement. Still others debated the utility of further tariffs altogether. Few, however, dwelt on perhaps the most atypical, though increasingly unsurprising element of Trump's statement: its initial transmission on Twitter.
Although the President spares Twitter few topics, his post nonetheless underscored that social media's ascendency has engineered a paradox in U.S.-China relations. On the one hand, President Trump and the Chinese government's shared penchant for message control has rendered the internet a new battleground for the disputes besetting the Sino-American relationship. On the other hand, the relative disconnect between American and Chinese social media platforms has itself created two online ecosystems which operate by their own rules. Put together, these conflicting phenomena have exacerbated bilateral polarization.
Within this context, the Chinese government has doubled down on public diplomacy, especially on social media. Showing this, BBC determined that 32 of the 55 Twitter accounts run by Chinese diplomats, embassies, and consulates as of December 2019 were established in that same year.
When it comes to U.S.-China relations, increased combativeness from Chinese interlocutors stands out among the first fruits of said efforts. To see this, consider the July 2019 Twitter row between Ambassador Susan Rice and Zhao Lijian, then Deputy Chief of Mission at the Chinese Embassy in Pakistan. After Zhao inveighed against America's domestic situation through a series of posts, Ambassador Rice censured him – enkindling a dispute which ended with the two condemning each other as "shockingly ignorant" and disgraceful.
As if to signal approval of his pugnacity, China's Ministry of Foreign Affairs promoted Zhao to Deputy Director of its Information Department just one month later. And, while such vituperation from the Chinese side has scarcely featured in the history of U.S-China relations since normalization, 2019 saw it proliferate. By November, Chinese Foreign Minister Wang Yi instructed the nation's diplomats to display a "fighting spirit" in the face of international challenges, per Reuters.
Therefore, the Zhao-Rice clash epitomizes social media's emerging role in the new normal of U.S.-China dialogue. Beyond Zhao, Chinese international elites such as Global Times Editor Hu Xijin, CGTN anchor Liu Xin, and Ambassador to the U.S. Cui Tiankai have all – within the past year – utilized social media to install an aggressive defense of China's official positions within the American public conversation. While some may view these efforts as personal or coincidental, recent events suggest otherwise: in August, Facebook and Twitter removed hundreds of bot-like accounts from their platforms to block what they described as a state-backed Chinese misinformation campaign concerning the Hong Kong protests.
Without doubt, Hong Kong's predicament has revealed the widening fault lines in America and China's social media paradox. As the Chinese response to Houston Rockets General Manager Daryl Morey's controversial Twitter post of October 4, 2019 made clear, China increasingly seeks to exert coercive influence across the line which segregates its own social media environment from that of the rest of the world. Domestic political pressure from China's own "netizens" and social media users has often incentivized this behavior.
Owing to China's market power and demonstrated potential for retaliation, said influence has begun to limit free expression outside the mainland. Crucially, foreign social media users and platforms have even started to self-censor. In October, Activision-Blizzard sanctioned and terminated the Twitch broadcast of a professional Hearthstone streamer who had expressed pro-Hong-Kong views. Contemporaneously, Apple removed from its App Store a crowdsourced location-sharing app, HKmap.live, after facing significant pressure from Chinese authorities.
Ironically, cross-border coercion contravenes China's own principle for justifying online censorship within the mainland, "internet sovereignty" – the notion that each country has the right to control information access on its domestic internet and social media. At home, China leverages the idea to prohibit internet users from viewing foreign social media and propagating "heretical or superstitious ideas" online. Abroad, China, Russia, and others now endorse a vision for global technological governance grounded in the concept – posing a threat to the internet's function as a free and open global commons.
Accordingly, debates over internet sovereignty and the openness of social media have themselves become sticking points in U.S.-China relations. And yet, China's Twitter diplomacy and growing coercion of foreign expression suggest, paradoxically, a strong desire to share the Chinese perspective. If China has such confidence in its political positions, perhaps it should allow its own citizens to join the global conversation.
---
Other Responses
Cathy Sun | January 31, 2020
Jiaqiao Xiang | January 30, 2020
Cole McFaul | January 29, 2020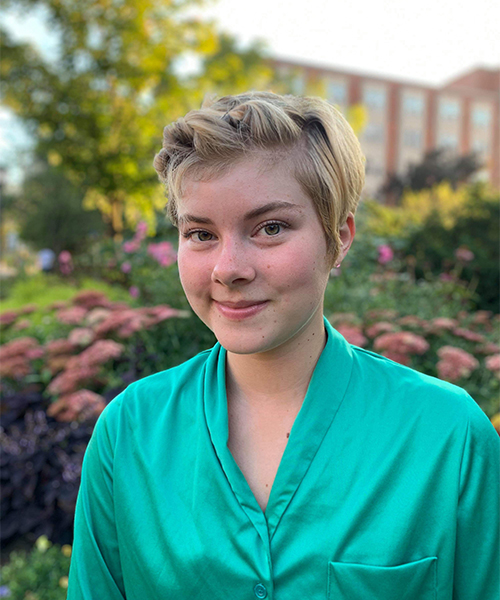 Victoria Reiter | January 29, 2020
Zhongming Yuan | January 29, 2020
Cindy Wang | January 28, 2020
Geng Zhao | January 28, 2020
Ruihan Huang | January 28, 2020
Kimberley Nunez-Argueta | January 27, 2020
Yunfei Dai | January 27, 2020
Bryan Carapucci | January 27, 2020
---