August 24, 2020
Responding To: Is U.S.-China Decoupling Really Feasible?
A Call for Internal Reflection
Kimberley Nunez-Argueta
With China's growing influence in the global supply chain, countries are left wondering if they should decouple from the Chinese market. According to the webinar U.S.- China Decoupling: Separating Myth from Reality, panelist Wang Tao, managing director at UBS investment bank in Hong Kong, mentions that China's imports come from the most developed markets, particularly the American and European market. This reveals that China's sphere of influence continues to expand, which the United States feels threatened by China's continual growth. As great power competition persists, the rivalry that continues to grow between the United States and China is only hurting its allies further, as demonstrated through the U.S.- China trade war. Therefore, cooperation must develop between the two, especially during a pandemic that has left the world economically vulnerable. The United States and China can reach cooperation if the two superpowers assess their vulnerabilities and evaluate how the heightened "great power competition" narrative can pose repercussions for all.
Great power competition will only resort to continued tension which can intensify the trade war, worsen the economic drawbacks of COVID-19, and leave American and Chinese allies wondering in a time of uncertainty — who should I choose between the two? China's continuous success with foreign investment and semiconductor production pushes the United States to try and outcompete China. Panelist Jörg Wuttke, the chief representative in China of BASF and president of the European Union Chamber of Commerce in China, reinforces this level of concern by stating, "Who is Europe going to choose? But, why should we choose?" The United States and China have become consumed by their rivalry, unknowingly, they have caused their allies, who aided their political and economic capital, to suffer the economic impacts of this great power competition. The U.S.-China trade war leaves global economies suffering from investment volatility, supply chain uncertainty, and currency fluctuations. Uncertainty is only exasperated by the economic downturns that COVID-19 caused for all. The ongoing tit-for-tat power struggle between the United States and China only hurts the global economy and places their allies in an uncomfortable position where they feel a need to decide who to side with while attempting to grapple with a global pandemic.
According to Jimmy Goodrich, the vice president for global policy at the Semiconductor Industry Association, "COVID-19 shaped the debate in America" and "showed the spotlight on our vulnerabilities." Goodrich defined these vulnerabilities in the U.S. semiconductor industry relative to China, where there is a predicted increase of global chip production in Chinese chip fabrication from 18% to 28%. Meanwhile, the United States just recently introduced a bill that proposed $22.8 billion in aid for semiconductor manufacturers, aiming to increase chip production in America. This would allow the United States to become less reliant on China for chip production and be able to provide for themselves independently. While this is an opportunity for the United States to innovate, it should not be a means to fully decouple from China and lean towards total "self-help" tendencies. There is an economic and diplomatic value to an interdependent relationship with China that both countries can mutually benefit from. However, these vulnerabilities do not only lie in the semiconductor business but also in U.S. leadership, which is reversing the image of the United States from being an international partner that historically places the United States as a valuable "friend" rather than "foe."
If the United States improves on its shortcomings, it will have the capacity to uphold its status as a global superpower and build on its political capital to develop a bilateral relationship with China. While the United States. is still considered to be a prosperous economy, domestic vulnerabilities such as incompetent leadership, social unrest for rising racial injustices, and a surge in COVID-19 cases have become a barrier for the United States to maintain a balance in its diplomatic relations. We have minimized our domestic politics with the lack of attention to social unrest and growing incompetent leadership by the Trump Administration, which will ultimately hinder American international security agendas amid the pandemic. Acknowledging and repairing our vulnerabilities have become vital to succeed in great power competition but even more so, reaching cooperation with China.
Perhaps, the upcoming 2020 U.S. presidential election can serve as an opportunity for the United States to showcase itself. Meaning, there is no doubt that the COVID-19 pandemic, the Trump Administration, and the great power competition narrative has challenged the image of American exceptionalism. The election can reinforce U.S. goals to improve our domestic politics but also be an opportunity to define a future for U.S.- China relations that will foresee an improved bilateral relationship. The public dialogue that exists between President Donald Trump and President Xi Jinping serves as hateful rhetoric aiming to vilify each other through public humiliation. Through a change in leadership away from the Trump Administration, the United States should aim to see rhetoric that strays away from competition but towards cooperation with China.
Internal reflection must not only happen in the United States but for China as well. The authoritarian state grapples with its domestic politics such as censorship, human rights violations towards ethnic minorities, and the lack of legitimacy of the Chinese Communist Party despite its ongoing economic ventures in the technology sector and the One Belt One Road Initiative. As mentioned previously, COVID-19 exposed vulnerabilities in the United States as it did for China. Since China was the epicenter of the pandemic, they are motivated to make amends in the geopolitical sphere by aiding the countries that were most affected by the virus. Chinese tech founder Jack Ma donated 5.4 million face masks, 1.08 million testing kits, 40,000 sets of protective clothing, and 60,000 protective face shields. Medical supplies were also sent to countries in Asia, Europe, Latin America, and North America.
The Sino-American relationship struggles to be defined as either the new "Cold War" where escalation awaits or an opportunity for both of these economic superpowers to find a common ground for cooperation. A new trade deal can minimize the pressure for allies to choose between a Chinese or American-centric global market and encourage the Untied States and China to coexist. Ultimately, cooperation should be seen as an attainable goal in American and Chinese foreign policy. Competition is inevitable but it does not mean cooperation is impossible despite the presence of a gradual decoupling.
---
Other Responses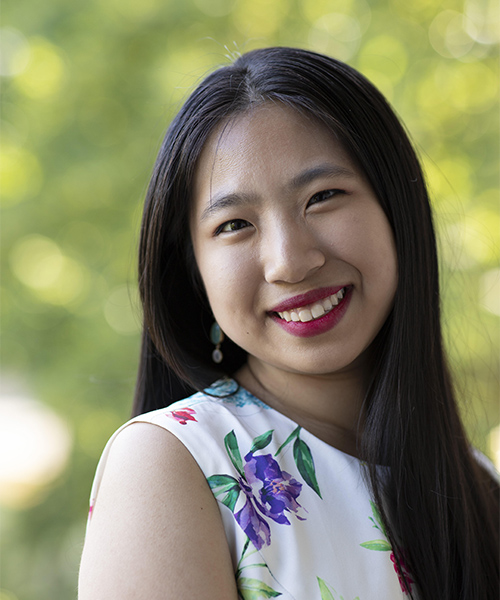 Cindy Wang | August 25, 2020
Cole McFaul | August 25, 2020
John Rindone | August 24, 2020
Yunfei Dai | August 24, 2020
Zhongming Yuan | August 24, 2020
Cathy Sun | August 24, 2020
Geng Zhao | August 23, 2020
Jiaqiao Xiang | August 23, 2020
Victoria Reiter | August 23, 2020
Bryan Carapucci | August 23, 2020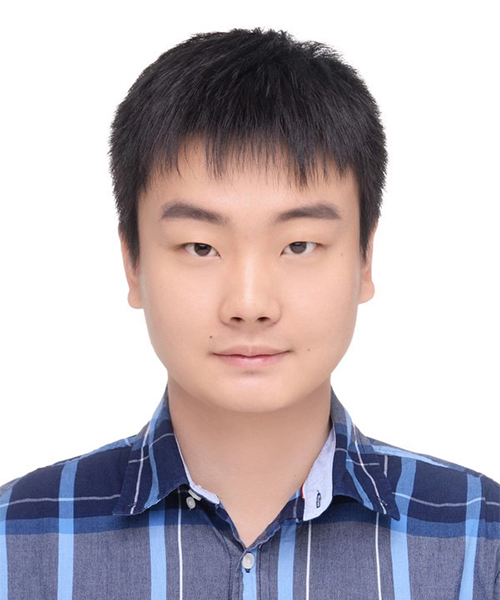 Ruihan Huang | August 23, 2020
---