January 24, 2018
Responding To: Opportunities and Challenges on the Belt and Road Initiative
Working Towards More Engagement on the Belt and Road Initiative
Yunxin Wang
Launched by Chinese President Xi Jinping in 2013, the Belt and Road Initiative (BRI) has made a bold attempt to fill the huge vacancy of infrastructure from South East Asia and Central Asia to Africa, and to build up the connections between China and countries across the continents. While BRI is widely perceived as China's most ambitious project to exert its global influence and expand predominance over the region, it is also regarded by some as a sign of competition between Washington and Beijing's political as well as economic power. The United States' apathy towards BRI by far has confirmed this view. While the Obama administration never publicly acknowledged the BRI, the Trump administration has also refrained from stating a clear position over the project or discussing the initiative with China, except for announcing that it "recognizes the importance" and sent a last-minute delegation to the Belt and Road Forum.
However, with BRI being the top priority for President Xi and the strongest boost for the global economy at the present time, the United States should stop marginalizing BRI and strategically engage in the initiative to support the parts of the project that align with the U.S.'s geopolitical interests, and China should be more open to the United States' involvement. Such participation will contribute to a win-win situation in that it will not only benefit the BRI itself, but also help to reduce Washington's sense of insecurity about the increasing alienation from Asia as China achieves a stronger leadership.
While it is apparent that U.S. investment will ease China's financial pressure to fund such an unprecedentedly huge project, U.S. engagement in the initiative can also reduce some countries' hostility toward BRI and encourage more participation from those countries that are part of BRI's blueprint, such as India and Australia. India has been opposed to the BRI for a long time, particularly the China-Pakistan Economic Corridor as it traverses the Pakistan-occupied Kashmir, which is considered as India's territory. India's opposition to BRI has been supported by the United States, which was reiterated by Defense Secretary James Mattis and embodied in the growing catchphrase for the U.S.'s vision of "free and open Indo-Pacific." Australia has also rejected China's proposal for an alignment of Canberra's infrastructure with the initiative, because it believes joining the BRI is "a way to extend Chinese influence at the expense of the United States," said Geoff Raby, former Australian ambassador. Under such a scenario, U.S. engagement will send a friendlier message that China and United States' development is not simply a "you win, I lose" competition and can, to some extent, reduce India and Australia's resistance to BRI and facilitate the progress of the initiative.
A strategic engagement in the Belt and Road Initiative will also benefit the United States in many ways. For one thing, BRI provides American businesses and investors, particularly U.S. manufacturing and construction companies such as Caterpillar, Honeywell, and General Electric, with the opportunities to win more lucrative contracts and expand global markets. Increased prosperity in the region will also enable more citizens in the developing world to consume American goods and services. For another, while U.S. leadership over the Asia-Pacific region has been undermined by Trump's withdrawal from the Trans-Pacific Partnership, which should have been the key for the United States to establish regional predominance, a strategic engagement in BRI would be an opportunity for the United States to expand its influence in the region. Moreover, regions covered by the BRI, such as Central Asia, the Middle East, and Sub-Saharan Africa, are of great geographical, strategic importance for the United States. Such regions are in favor of the BRI because they need a huge amount of investment in infrastructure to give a jump-start to their economic development, and the United States should not miss the chance to participate in such massive economic construction.
Undoubtedly, multiple challenges will arise in the process of such engagement, which include but are not limited to setting up a transparent bidding process, facing different financial standards, and dealing with various military concerns. However, U.S.-China relations need some areas of cooperation to build up consensus besides the unsolvable issues such as North Korea, the South China Sea, and Taiwan. BRI's infrastructure construction will serve as such a platform where conflicts are more manageable and a cooperative relationship is more attainable. U.S. participation in BRI will give Washington and Beijing a less daunting common goal to work toward: that is, to tackle poverty and build up a more connected Asia. Hopefully U.S.-China relations will become more resilient in such cooperation to face many more great challenges that will no doubt come in the future.
Yunxin Wang is a junior at Beijing Foreign Studies University majoring in English with a minor in economics.

---
Other Responses
Ulysses McGuinness | February 5, 2018
Chenyu Wu | January 29, 2018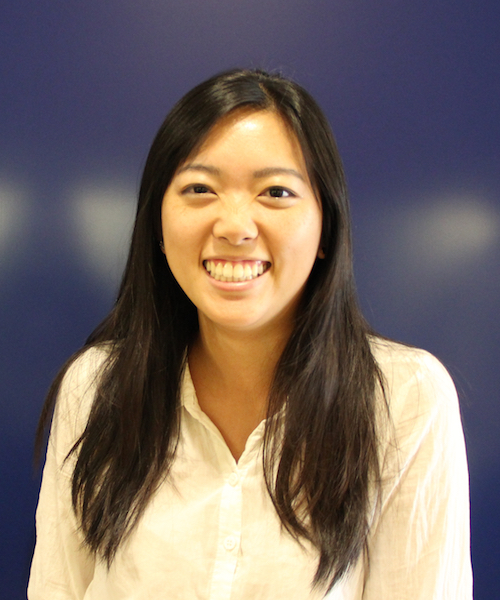 Cynthia Wang | January 29, 2018
Michael Mullaney | January 29, 2018
Ruolin Zhao | January 29, 2018
Jessie Dalman | January 26, 2018
Haile Chen | January 25, 2018
Yamillet Payano | January 25, 2018
Hongjin Xu | January 23, 2018
---