January 29, 2018
Responding To: Opportunities and Challenges on the Belt and Road Initiative
Seeking Partnership in Global Infrastructure Development
Ruolin Zhao
China's Belt and Road Initiative (BRI) is an ambitious plan that aims for greater connectivity between countries in Asia, Europe, and Africa, in aspects of infrastructure, finance, policy, trade, and culture. Among these regions, infrastructure projects set a critical foundation for the long-term economic development in Central Asia, South Asia, and Africa. Highlighting opening-up and cooperation, BRI creates an opportunity for the U.S.-China partnership to secure the success of these infrastructure construction projects. Going beyond an antagonistic Cold War mindset, both countries can unlock not only bilateral benefits, but also significant multilateral and global economic improvement.
Infrastructure Needs and Economic Benefits
Infrastructural development promotes global market growth by generating more demand for both U.S. and Chinese exports, creating a larger cake to share. The Asian Development Bank reports that the infrastructure need in Asia and the Pacific exceeds $1.5 trillion per year, which confirms the huge financing gap. Once the need is fulfilled, monetary benefits will expand from the construction industry to other export industries. According to the economic model proposed by Yifu Lin, every dollar of investment in a developing country's infrastructure will result in a 0.7 dollar increase in the country's imports, half of which will be from developed nations.
As around 12 percent of the U.S. economy and 19 percent of the Chinese economy rely on exports, a surge in aggregate demand secures new sources of growth for the global market. From industrial products such as cars and planes to services in the finance and legal fields, exports will be in demand to construct developing economies. The outcome of a U.S.-China effort in the infrastructure development area is undoubtedly lucrative.
Private Sector Cooperative Opportunities
An increase in the number of infrastructural projects has already opened up business opportunities for the corporations. Chinese and American companies in engineering, transportation, energy, and manufacturing industries should complete projects together, as they have advantages that complement each other. Chinese companies enjoy an advantage in comparatively lower labor cost and better funding support from the government; American companies provide high-quality equipment supply and technological expertise.
American firms possess a competitive edge in producing equipment of high environmental and safety standards, and they are already engaging actively. In 2014, General Electric sold $400 million worth of equipment to fill BRI infrastructural project needs; in 2016, the number was $2.3 billion. Honeywell International, an American technology and manufacturing company, earned $2.4 billion, or 6 percent of revenue, from China sales in natural gas processing equipment.
Chinese contractors can also pursue American technological expertise through subcontracting. With experience in BRI countries, many American firms have better familiarity with local conditions. They particularly offer deep expertise in cross-country technology and engineering standard integration, while Chinese firms lack experience abroad. In an example of Western-Sino engagement, the Swiss engineering company ABB helped over 400 Chinese enterprises to adjust for standard differences in 2016. Similar cooperative space exists between the United States and China.
Challenges to U.S.-China Partnership
The Trump administration signaled support to BRI by forming an "American Belt and Road Working Group." Matt Pottinger commented that the United States will "welcome" all countries to work on infrastructure development and that American firms are "ready" to participate in BRI. Despite the alignment of U.S. and Chinese global infrastructure development objectives, several challenges still remain for their cooperation to make concrete progress.
Lack of information on project opportunities
According to the Wall Street Journal, while many U.S. companies seek to join BRI projects, they have little Chinese networks or access to project information. The means and processes of BRI engagement remain obscure to many firms. A platform for corporate information exchange specific to the BRI is needed.
Transparency in bidding and fund allocation
Matt Pottinger explicitly demanded a fair and open bidding process during the Belt and Road Forum in May 2017. Reuters once reported that Nepal scrapped a hydropower plant contract with the Chinese Gezhouba Group Corporation, mainly due to "the lack of competitive bidding" that awarded the contract directly to Chinese state-owned businesses. The Chinese side needs strict compliance with local bidding procedures, in order to signal its commitment to free and fair market principles and to attract more foreign partners.
Competition for contracts and geopolitical interests
According to the Reconnecting Asia database of CSIS, 86 percent of BRI projects have Chinese contractors, and only 18 percent have other foreign contractors. Chinese companies will face more pressure as U.S. firms enter the bidding process. On the political side, although development goals of the two countries are in line, the U.S. government could be unwilling to commit fully to this impactful initiative led by China, whom it has identified as a competitor. The new U.S. National Security Strategy, that champions American influence in the developing world, alluded to the BRI in a hostile manner, "American-led investments…offer a stark contrast to the corrupt, opaque, exploitive, and low-quality deals offered by authoritarian states." This competitive mindset could particularly create barriers for Chinese contractors to acquire American firms for their technologies, as the Committee on Foreign Investment in the United States has vetoed numerous deals in the past.
Ruolin Zhao is a junior at Georgetown University (SFS'19) majoring in international political economy.

---
Other Responses
Ulysses McGuinness | February 5, 2018
Chenyu Wu | January 29, 2018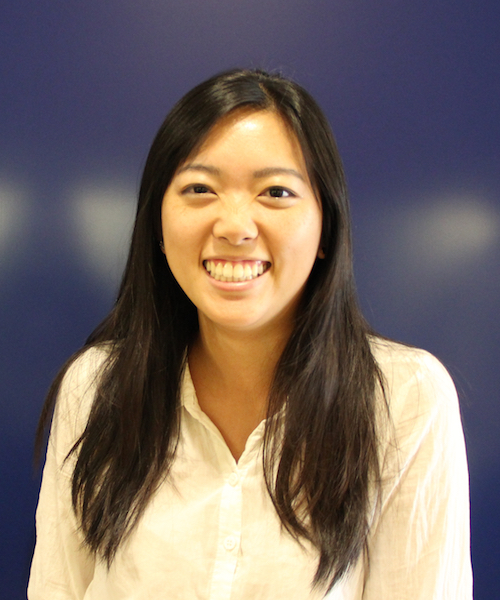 Cynthia Wang | January 29, 2018
Michael Mullaney | January 29, 2018
Jessie Dalman | January 26, 2018
Haile Chen | January 25, 2018
Yamillet Payano | January 25, 2018
Yunxin Wang | January 24, 2018
Hongjin Xu | January 23, 2018
---