July 16, 2018
Responding To: Reflecting on the 2017-2018 U.S.-China Student Fellows Program
Growing with the Initiative
Hongjin Xu
Submitting my application for the Initiative for U.S.-China Dialogue Student Fellows program was one of the wisest choices I have made. Getting accepted was even better. For a Chinese student who has never officially studied abroad like myself, the discussions and field visits during the two meetings were all so fresh (and fast-paced). Although the feeling of being "offline" hit me several times during the Beijing trip, as I am no expert in international affairs, it is such moments of mixed desire and limitation that reveal our inner selves, urge us to find corresponding solutions and lead us to growth.
A World Community
The initiative provided us with great opportunities to talk with brilliant minds, as well as the chance to converse directly and genuinely among the ten fellows – in the car, at the dinner table, or hanging out eating ice cream. I would never have thought of myself as thinking eagerly about North Korean leader Kim Jong-un's deployment of nuclear weapons, or the continuous heating up of trade war talks as they do not sound relevant to my life on a university campus. However, once you deem yourself a global citizen and gradually increase participation on the playing field, the relevance will start to emerge. As citizens of a country, we pay the taxes, bear responsibilities and are entitled to certain rights. We could benefit more from international trade – finer products, lower prices – if the trading situation were more ideal. As professionals in a certain industry, it is our duty to share, collaborate and compete benignly across the globe without unnecessary barriers, and this can lead us to multi-faceted advancements. Although we may start as nonentities at this stage, we still need to find ways to speak and engage instead of being satisfied with an invented sky.
Mutual Learning
No matter how Beijing wants to maintain the status quo and purge any "contamination" of western values, it is almost impossible to block the public's desire to share thoughts; and no matter how western powers want to attack the current system working in China, there is no way to deny the tremendous success China has achieved within the short period since the Reform and Opening Up. Monolithic ideas and systems do not last long. Thus, the sustainable way forward for both China and the United States is to admit disparities with mutual respect and consider what we can borrow from each other's achievements. For instance, China's rather stable economic growth may present a good example for some U.S. states to find a balance between laissez-faire and government intervention. And, if Chinese dig deeper in research (as suggested by Madame Fu Ying during our Beijing student fellows meeting) on America's leading role in innovation, education, and other areas, surely we will think twice before conducting any reform, although, based on our own national context.
A Philosophy Behind our Meetings
The second student fellows meeting in Beijing touched on a core aspect that the two countries' political systems actually reflect – our ideologies. Chinese society values stability and harmony, and has a set of underlying norms on how one should behave in a collective, while those in the United States vote for individualism, stressing individual rights in very specific terms addressed in the Constitution. In fact, I believe not only political science, but almost every discipline has its own system of ideas, and studying these can provide fresh angles. Our discussions generated many questions, such as should a country be ruled by law or by man? Should a government automatically deem that the majority of the public is unable to make wise decisions and thus make decisions for them? Is collectivism more efficient? And, is now the right time to welcome more "different opinions?" These questions remain to be answered, by us and in due time.
Personal Takeaway
The 2017-2018 year is also a major year for me personally as I am happy to announce I am going to start a new chapter as a master's student at Boston University's School of Public Health. Luckily, Georgetown's U.S.-China Initiative has helped me to be more open-minded and understanding in different social settings. My reasoning for making a shift from clinical medicine to public health carries the same motivation as why I applied to this program. Becoming a clinical doctor in China is a stable career, however, treating a single case at a time while new cases keep emerging and knowing that there is an origin makes you feel inefficient. Indeed, there are other resources we can utilize such as fair regulations on food and the environment, earlier health education, and more financial funding to better control and prevent disease. Also, getting ahold of substance – for individuals, real skills and knowledge, and for countries, military power, technology and industrial construction – is what enables a person to thrive no matter which country he lives in, and is what international relationships between countries are built upon.
The 2017-2018 fellows program has ended now, but our cohort of 10 has grown along the way; my peers are either continuing their education or entering the workforce. May we continue this bond, and may our robust growth never end.
Hongjin Xu is a fifth-year major in psychiatry in the Xiangya School of Medicine at Central South University in Hunan Province, China.

---
Other Responses
Ruolin Zhao | July 31, 2018
Ulysses McGuinness | July 31, 2018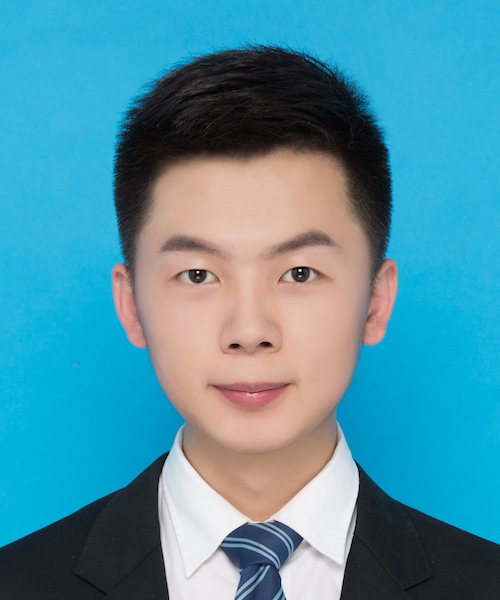 Haile Chen | July 26, 2018
Michael Mullaney | July 25, 2018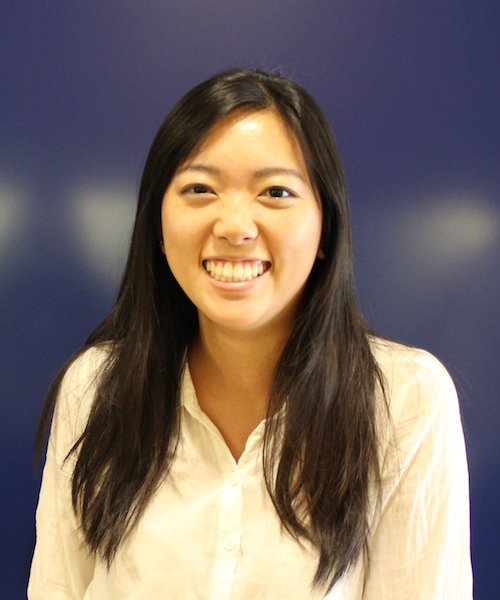 Cynthia Wang | July 24, 2018
Jessie Dalman | July 20, 2018
Yamillet Payano | July 19, 2018
Chenyu Wu | July 18, 2018
Yunxin Wang | July 18, 2018
---