U.S.-China Student Fellows
The U.S.-China Student Fellows Program is a platform to promote student-to-student dialogue among U.S. and Chinese university students around critical global issues.

Inaugurated in September 2016, the U.S.-China Student Fellows program features a cohort of eight to ten young leaders selected from top U.S. and Chinese colleges and universities. Over the course of an academic year, fellows participate in dialogue through in-person meetings, a web-based platform, and networking opportunities.

• The inaugural 2016-2017 cohort was focused on the theme "Challenges of Globalization."
• The 2017- 2018 cohort of the student fellows participated in the program under the theme "Risks and Opportunities in an Evolving International System."
• During 2018-2019 academic year, the third cohort of the student fellows is considering the topic of "United States-China: Shared Global Responsibilities."


You can learn about the fellows, read their blog posts, and learn more about the in-person meetings held in Washington, D.C., and Beijing below.
Featured
Against the backdrop of a looming trade war between the United States and China and a historic summit between President Donald Trump and North Korean leader Kim Jong-un, the 2017-2018 U.S.-China Student Fellows' cohort culminated their year-long dialogue with a gathering in Beijing.

Events
The 2018-2019 cohort of the U.S.-China Student Fellows - 12 students from nine leading U.S. and Chinese universities - convened in Washington, D.C., for a range of activities around the theme: "U.S.-China: Shared Global Responsibilities." Meetings with Georgetown faculty provided context for their…
Videos
U.S.-China Student Fellows Program Promo
(Video)
May 17, 2018
Duration: 1 minutes
Blog Posts
December 31, 2018
How do we maintain cooperation on global issues of common concern in a time when the U.S.-China relationship is increasingly defined by a competition for influence? In these blog posts, the initiative's 2018-2019 student fellows offer their recommendations for areas of collaboration between U.S. and…
Responses
Chang Fan | January 1, 2019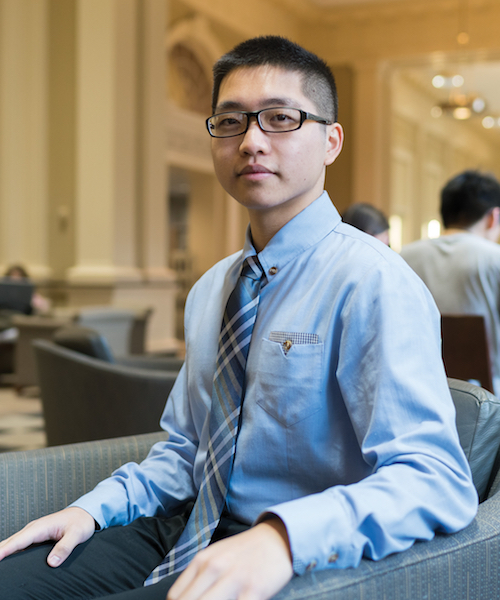 Danny Li | January 1, 2019
May 21, 2018
It is said that your parents use digital tools whereas you live in the digital world. How can the millennial generation in U.S. and China employs innovations of the digital age to grapple with pressing global issues in an increasingly networked world? In these blog posts, the initiative's 2017-2018…
Responses
Yunxin Wang | June 2, 2018