July 24, 2018
Responding To: Reflecting on the 2017-2018 U.S.-China Student Fellows Program
An Era of New Great Power Relations and Perspectives
Cynthia Wang
The most notable theme in a year's worth of discussions, simulations, and meetings in the student fellows program was about the uncertainties of U.S.-China relations in a changing global order. Questions about China's responsibility as a global power recurred throughout our second meeting in Beijing. Alongside scholars, diplomats, and journalists, we debated ideas such as whether a Chinese "development model" exists, if China can continue to categorize itself as a developing country, and whether its actions abroad can be justified by its development claims. We discussed U.S.-China relations in areas with potential opportunity for cooperation as well in areas with risk of conflict. Today, these uncertainties continue to fuel tensions over trade wars, territorial disputes, and global wariness of China's rise.

Site visits offered clarifying explanations about world affairs from the very people making the policy decisions. Long follow-up conversations with the student fellows and academic scholars created an open space for discussions about controversial topics. During our first meeting in the fall, we learned from officials such as Cui Tiankai, Chinese Ambassador to the United States, and Matt Pottinger of the U.S. National Security Council about the expectations of both countries on the North Korean nuclear issue. In the spring, we were able to discuss with experts from the Chinese Foreign Ministry and the Japanese Embassy, among others, about topics such as the Belt and Road Initiative, Taiwan, and the trade conflict. In these engagements, I took particular note of the different discourses used by U.S. and Chinese representatives. U.S. officials utilized a straightforward approach—outlining expectations and dictating demands—while Chinese actors answered with more generalized sentiments. Chinese diplomats often used phrases such as "friendship" and "mutually beneficial" to describe their foreign policy strategies. These discourses were intriguing because they were consistent with those in each country and reflected reactions to the changing global order. U.S. foreign policy discourse seemed to express the country's certainty in its leadership and its desire to maintain its status. On the other hand, Chinese political discourse—which is more neutral (and even defensive) in nature—displayed a silent awareness of China's growing strength and an attempt to preemptively placate alarm from global actors.
In order to tackle political problems, my cohort would often return to discussions about Chinese and American values. We found that similarities and differences in values and ideologies lay at the root of disagreements in issues like trade, security, and global responsibility. For instance, the Chinese value of collectivism compared to the American value of individualism leads to fundamentally different perspectives on "constructive" cooperation. Histories born from these ideologies accompany education, discourse, patriotism, and nationalism. They shape the connections to both land and people in very distinct ways; these divergences, if misunderstood, invite greater uncertainties. Understanding histories and cultural values thus offers greater perspective on foreign policy decisions. Madame Fu Ying—chairperson of the Foreign Affairs Committee of the National People's Congress—echoed these sentiments. With her, we discussed the importance of history in political decision-making. Madame Fu Ying explained that the global leaders and citizens of today have formed their understanding of world affairs through their past experiences. She encouraged us as young people who haven't been burdened by the enmity of the Cold War or the despair of the Cultural Revolution to find new methods of communication and cooperation with an international focus.
My experiences in this program drove me to critically reexamine my role in society as a Chinese-American citizen. Raised with a Chinese heritage but educated by an American society, I have never felt fully integrated with either world. In America, I am stereotyped as a racial minority by my appearance, and in China, I am criticized for my inability to communicate fluently in my "mother tongue." However, during cohort discussions, I found myself repeatedly identifying with both American and Chinese values. Sometimes I found myself explaining to American peers why Chinese peers might feel so strongly about a political issue and vice versa. I realized that as a Chinese-American citizen, I have the unique ability and responsibility to utilize my connection to both cultures to serve as a facilitator of further peaceful dialogue.
Our site visits and meetings with officials inspired debate and gave us new ideas. Professor Wilder's personal mentorship further presented us with tools and perspectives to critically analyze U.S.-China relations. Perhaps most importantly, the program provided me with a cohort that is both a lifelong learning community and a close group of friends. Despite our final meeting concluding in June, every day via WeChat, my cohort continues to share and examine relevant articles of interest on U.S.-China relations and share updates about our lives. These close relationships have shown me that our generation has more in common than not. As China's global influence grows, we are laden with the mutual responsibility of serving as cultural ambassadors during a critical time in world affairs. Armed with lessons from the program and unshackled by the burdens of history, I am certain that our generation will continue to learn about the world, (attempt to) unpack its uncertainties, and strive toward greater cross-cultural cooperation together.
Cynthia Wang is a senior at the University of Pennsylvania pursuing a double major in political science and environmental studies.

---
Other Responses
Ruolin Zhao | July 31, 2018
Ulysses McGuinness | July 31, 2018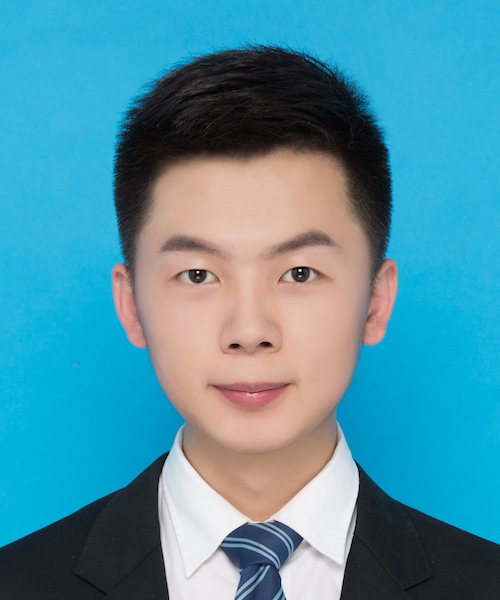 Haile Chen | July 26, 2018
Michael Mullaney | July 25, 2018
Jessie Dalman | July 20, 2018
Yamillet Payano | July 19, 2018
Chenyu Wu | July 18, 2018
Yunxin Wang | July 18, 2018
Hongjin Xu | July 16, 2018
---