January 1, 2019
Responding To: Managing U.S.-China Cooperation and Competition
Constructive Competition Between China and the U.S.
Xiaogu Xu
The world is changing from a unipolar system to a bipolar system and China is going to be one of the two poles. China is rising and its influence is growing. However, it is precisely because of the transition from the unipolar pattern to the bipolar pattern that the United States has intensified its confrontation policy against China. This is to some extent inevitable. Since 2017, the U.S. National Security Strategy focuses on great power rivalry, with China designated as one of America's main adversaries. As a result, Sino-U.S. relations have developed in a negative way. There are more and more conflicts in Sino-US relations and competitions have become the mainstream in the relations. This is a development trend.
In German philosopher Carl Schmitt's The Concept of the Political, he argues that the political is founded on the distinction between friend and enemy. He defines "enemy" as people that are alien to your people. However, there is no set standard to identify friend/enemy, which has to be decided by the state. Actually, it's hard to draw a demarcation line. That's why French philosopher Jacques Derrida in his Politics of Friendship criticizes Schmitt for not being aware that friends and enemies can transform into each other. I think this critique also applies well when we consider current Sino-U.S. relations. While we are "enemies" or competitors in some fields, we are friends in other fields. In addition, the roles of competitors might well turn into friends. In other words, competition and cooperation are coexisting.
If the relations between the United States and the Soviet Union serves as a perfect example of enemy or competitor relations, then it's important to clarify that there is fundamental difference between the current Sino-U.S. relationship and the Cold War. As Joseph S. Nye has pointed out recently in The Cooperative Rivalry of U.S.-China Relations, during the Cold War, the United States and the Soviet Union targeted tens of thousands of nuclear weapons at each other and had virtually no trade or cultural ties. On the contrary, Sino-U.S. relations have a high degree of interdependence. Annual bilateral trade between the two countries totals one-half-trillion dollars, and more than 350,000 Chinese students and three million tourists are in the United States each year. A better description of today's bilateral relationship is "cooperative rivalry."
As the world's leading economies, the United States and China have to play an important role in solving some transborder challenges that are faced by the globe. These challenges include public health, environment protection and the UN sustainable development goals, all of which we have shared interest in for the sake of our own citizens and the world. However, neither of us can combat these new threats on one's own. Thus, we have to cooperate.
For example, the Intergovernmental Panel on Climate Change (IPCC) released a shocking report "Global Warming of 1.5°C" in October, which equally means that "we're almost out of time." Responding to climate change is an intrinsic need for both the United States and China's sustainable development, and it is also the responsibility of the world's two largest economies and the largest developing and developed countries. China and the United States are important forces in advancing the global climate governance process. In recent years, China has become an important participant, contributor and leader to construct better global ecology. The two countries have gathered together and gradually moved from confrontation to cooperation, which turns out to have achieved mutual benefit. This is also the case for energy security, the spread of infectious diseases across borders, etc.
When it comes to economics, the world economy needs stable and sustained growth; the international community urgently needs to prevent and control the accumulation of financial risks so as to prevent another financial crisis. China and the United States should work together to maintain the global free trade system which is based on internationally accepted rules.
This is not just something we are imagining in theory. Rather, this is something we are able to accomplish in practice. At the China International Import Expo held in Shanghai in November, almost 200 American enterprises participated in. And just before that, President Xi and President Trump had talked on the phone and agreed upon increasing economic and trade exchanges. For instance, China will expand its import in American soybean. The trade deficit between the two nations is expected to be lower in the future and there is no doubt much more space for both countries to further promote world economic growth.
If competition inevitably features in the future relations between China and the United States, then I hope this competition will be constructive competition, not disruptive competition.
---
Other Responses
Chang Fan | January 1, 2019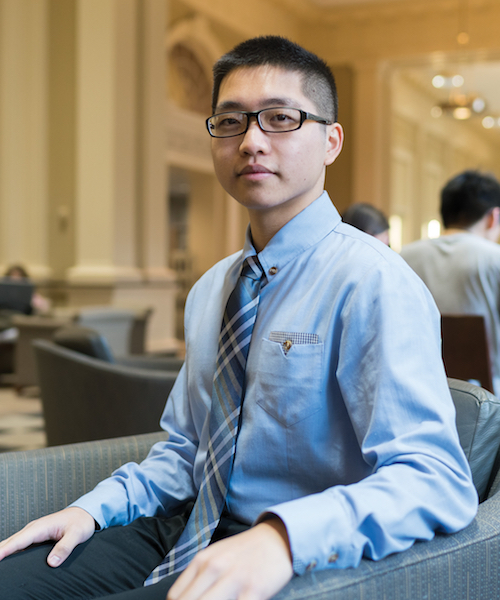 Danny Li | January 1, 2019
Jozanne Murphy | January 1, 2019
Junming Cui | January 1, 2019
Lakshmi Iyengar | January 1, 2019
Aaron Baum | December 31, 2018
Andrea Su | December 31, 2018
Isabelle Hupez | December 31, 2018
Ivan Solomon | December 31, 2018
Yihong Shi | December 31, 2018
Zhaoqing Li | December 31, 2018
---