Student-to-Student Dialogue
The U.S.-China Student-to-Student Dialogue is a virtual exchange program designed to promote dialogue on critical issues in the U.S.-China relationship between students at Georgetown University and various Chinese universities.

The inaugural cohort of 15 Georgetown students participated in three virtual dialogues with students from Fudan University, Peking University, and Zhejiang University during the spring 2021 semester.
In fall 2021 a second cohort of 12 Georgetown students held a month-long dialogue with students from Peking University. During a series of Zoom meetings, participants exchanged their perspectives on global governance and U.S.-China relations; they also shared their experiences as citizens living in the globalized world.
During spring 2022 the initiative explored additional ways of helping students engage in virtual exchange. A successful third season of the U.S.-China Student-to-Student Dialogue was held online, bringing  students from Georgetown and Fudan University together for candid discussions around topics including global governance and people-to-people diplomacy.
In fall 2022 student groups from Georgetown and Peking University met virtually in a series of three meetings, exploring topics on global development and the role of U.S. and China in advancing global development.
Browse below to read stories and reflections shared by dialogue participants.

Blog Posts
December 19, 2022
Georgetown students  reflect on participating in the fall 2022 U.S.-China Student-to-Student Dialogue, in which they held a series of three virtual meetings with a cohort of students from Peking University.

Responses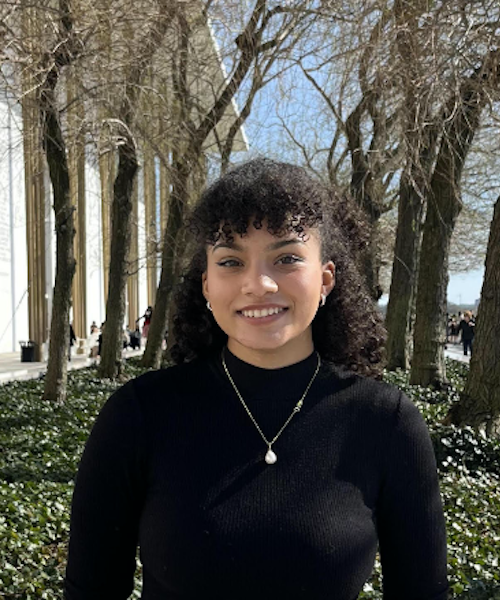 Angela Hayes | December 19, 2022
Miles McInerney | December 19, 2022
June 5, 2022
A group of 12 Georgetown graduates and undergraduates conducted a series of virtual dialogues with counterparts from Fudan University in Shanghai, China, during the spring 2022 semester. In this blog post they share reflections on their experience and thoughts about the broader U.S.-China…
Responses
Aislin Salassi | June 6, 2022
Ari Filler | June 5, 2022